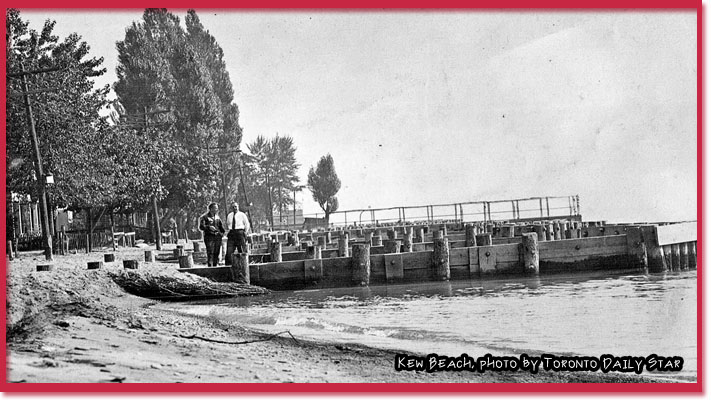 Leslie William Gordon (Jack) Hern was a 36-year-old waiter who worked as a steward on CN trains in the "flashy railway dining car". On the night of July 27, 1949, Hern met Harvey Southerby, who called himself Louis Martinello when they met. He also called himself Martinello when he was arrested and charged with Hern's murder.
Southerby, a 21-year-old man jobless from Windsor, met Hern in a Bay Street hotel tavern when they spent some time drinking together. The older man offered him a ride. Forty-seven-year-old Joseph John Osborne said he was with Hern that night at the tavern and witnessed Hern offer the ride to Southerby, who was seated at a nearby table. He said the men left shortly afterward in Hern's car. Defense Counsel C.L. Dubin asked Osborne if Hern had "a reputation for picking up young men and taking them home?"
Osborne answered, "I have heard that he had that reputation." When asked why he did not accept a ride from Hern, he said, "I'm getting old – I don't stay out so late anymore."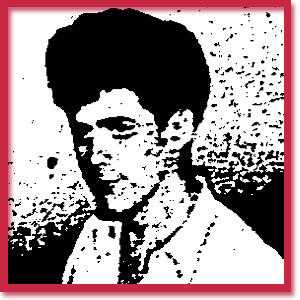 Mrs. Llewellyn Hern said her son was friendly and generous. She and cousin Lulu MacMillan said he had been warned that acting like a millionaire and being too generous could be dangerous. Both women said he frequently picked up men he had never met before and drove them around in his "sleek, expensive car." Sometimes he would bring them to his parent's home for the night or weekend.
On the weekend before his death, MacMillan said Hern had brought a young man home and they had spent a couple of days together driving around in Hern's car, and at the Hern home. Mrs. Hern said her son's companions were usually "up and away" before she saw them, but on occasion when she did see them, the men looked to her like "undesirable companions" for her son.
Southerby took up Hern on his offer of a ride and after the two headed out to Kew Beach, the men got friendlier when they went for a walk by Lake Ontario. Hern's brutally beaten, pantless body would be found with a spike driven through his head. Despite his fancy clothes and expensive watch, he had only $50 on him when he was killed.
Pathologist Dr. W. Burry said Hern's left eye was closed and his left cheek bone broken. "The blows caused a cerebral hemorrhage which caused his death." There were numerous cuts "not caused by a fall," and four teeth were knocked out of Hern's plate.
Hern's body was shoved under a boardwalk on Kew Beach, and found early the next morning by three beach goers. Montrealer Ralph Cragg, one of the men who found Hern, told the court he was out with two friends when they began looking for a place to escape the heat at 2 a.m. Just as they saw the body, he said Southerby came out of the darkness and told them "That's my friend… he's drunk." Thinking they were leaving Hern to sleep off the alcohol, the three friends walked away and slept the night nearby at the foot of Kenilworth Avenue.
Sunrise was at 6:01 that morning, and it was Cragg who returned shortly after to the same spot. Hern was shoved beneath the boardwalk and Cragg ran immediately to call police.
Police found Southerby at a different Bay Street tavern just two days later sitting with Hern's friend Osborne. He was placed in a police identification lineup for Cragg and his visiting friends, Marion and her brother, Herbert Nelson.
Police officials said the motive was robbery, and declined to comment on "other angles" they were working on.
On November 3, 1949, Southerby was sentenced to 10 years for manslaughter. "You are extremely fortunate the jury did not convict you for murder as charged," Justice Schroeder told him before passing sentence. "Your attack on Hern was brutal and could not be justified. But I must deal on the basis of the jury's verdict."
"This was not your first crime, but the others were comparatively minor. You have come from a good home, you have a kind and good father and mother, but you did not submit to their control," Justice Schroeder said. "There is less excuse for you than for many boys who have maladjusted homes. You have given away to your own selfish whims and embarked on a life of crime. I think you are not beyond redemption."
---
Murder Village Map
Vital Statistics

Name: Leslie William Gordon (Jack) Hern
Age: 36
Gender: Male
Date of Death: July 27, 1949
Manner of Death: Blunt force
Location: Kew Beach
Suspect Name: Harvey Southerby aka Louis Martinello
Conviction & Sentence: manslaughter, 10 years