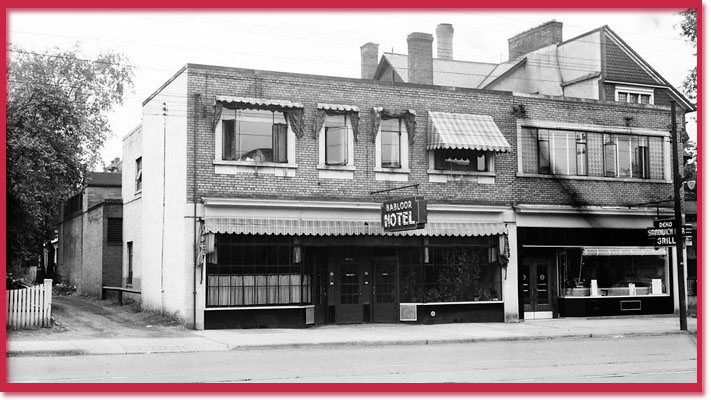 On January 9, 1965, thirty-five-year-old Aiden Francis MacDonald met up with William Alexander Mackie, 19, and Robert Michael Black, 18, and took a cab ride to his death.
MacDonald was known to frequent the BaBloor Hotel at 1163-1167 Bay Street, between Charles and Bloor Streets at the end of the day after his work as an insurance actuary was done. Drinking buddy William McKay said he met MacDonald at the BaBloor in 1963, and said MacDonald "showed no religious or racial prejudice in his conversations."
McKay said he and MacDonald drank at least six glasses of beer on the night of January 8, and left his drinking partner at about 11:30 p.m. MacDonald had taken time out that evening to call his sister. MacDonald would meet Black and Mackie at the BaBloor, and continue drinking.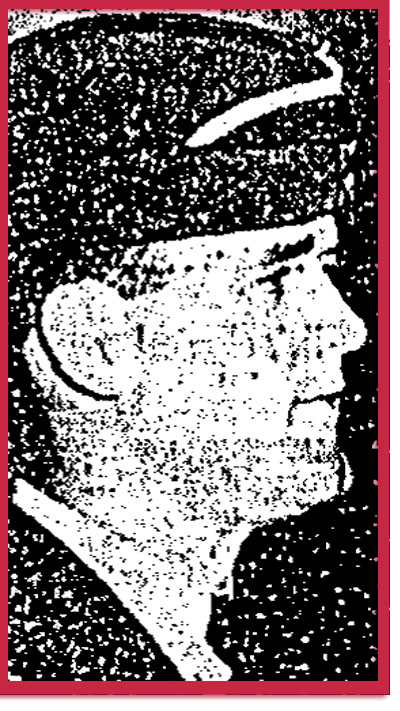 In the early morning of January 9, the three men went to the Black Creek bridge at Downsview Avenue, and began drinking whiskey.
When MacDonald's body was found more than 1.5 km downstream, an identification card gave his address as Grandstand Place, Leaside. However, that was his sister's address, and she was unsure of where he actually lived.
Black, who had a criminal record, and Mackie were arrested and charged with capital murder after the Crown alleged they had robbed MacDonald. Samples of MacDonald's blood showed a blood alcohol level of .31%, and at that level a normal man would be very inebriated.
According to both men at their June 1965 trial, MacDonald somehow slipped into the water and out of reach of his drinking companions. Both young men also denied that they told several people they had picked up a gay man and "rolled him", then pushed him into the creek. They had believed MacDonald carried between $300-$400, but he was found with $2.25 in his pockets.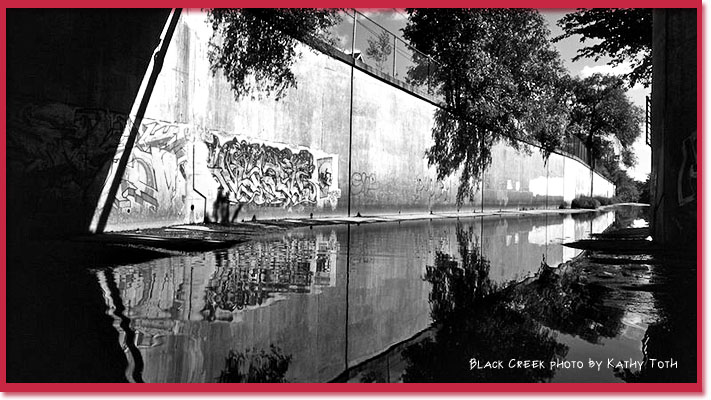 During the trial, accused Robert Black described MacDonald as "a queer" to the all male jury, who had attempted to touch Mackie. Black said Mackie protested and pushed MacDonald away, and the man lost his footing and fell into the creek. Black said MacDonald sat in the water, then got up and walked away down stream.
On June 5, 1965, after a two week trial, Black and Mackie were found guilty of capital murder and sentenced to death. The jury deliberated for just three hours. Both men were stunned and continued to proclaim their innocence. However, Justice William D. Parker did not disagree with the jury's finding which made a strong recommendation for mercy. However, there was no leeway in the sentencing and the Justice had no choice but to pass the death sentence.
---
Murder Village Map
Vital Statistics

Name: Aiden Francis MacDonald
Age: 35
Gender: Male
Date of Death: January 9, 1965
Manner of Death: Drowning
Location: Black Creek bridge
Suspect Name: William Alexander Mackie and Robert Michael Black
Conviction & Sentence: Capital murder, sentenced to death