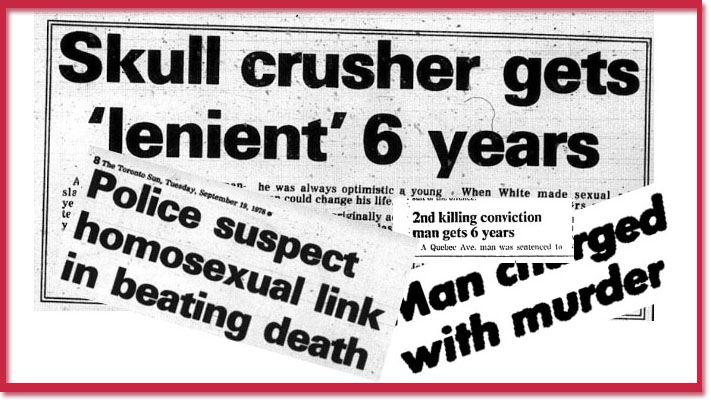 On Sunday September 17, 1978, Gerald Douglas White headed to a friend's Rosehill Avenue apartment to feed some budgies and water flowers. He was beaten to death that day by Paris Colin Rogers, 23, of no fixed address.
White, a salesman who lived at 44 Charles St West, had invited Rogers back to the Rosehill Avenue apartment in the early morning hours of Monday September 18, as his friend was away on vacation. During an argument, Rogers attacked White and struck him on the head.
Rogers was arrested shortly afterward and charged with second degree murder. Police found White's car on the following Tuesday.
Rogers was sentenced on February 19, 1979 to six years for manslaughter. Rogers said White, 39, made a pass at him, and that he was unable to control himself, beating White to death.
---
Murder Village Map
Vital Statistics

Name: Gerald Douglas White
Age: 39
Gender: Male
Date of Death: September 18, 1979
Manner of Death: Blunt Force Trauma
Location: Rosehill Avenue
Suspect Name: Paris Colin Rogers
Conviction & Sentence: Manslaughter, 6 years