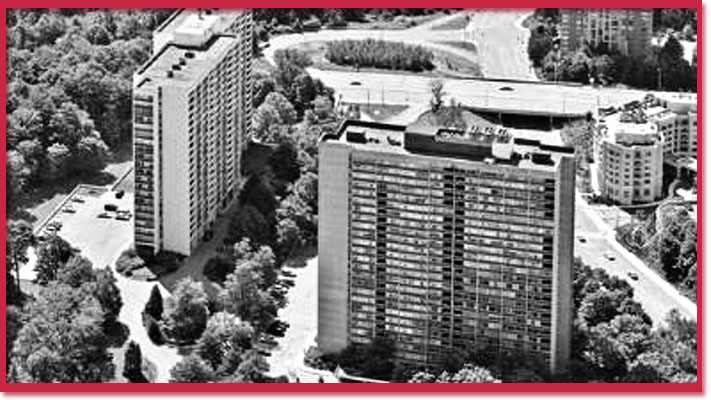 Forty-two-year-old Marlon John McRae of 35 Wynford Heights Crescent was found March 1, 1981 lying in a pool of blood in the building's underground parking garage. The attack was so savage, friends in the building had difficulty identifying him. He had lived there nine years. Even at the morgue, the building superintendent could not identify him.
Homicide detectives said McRae's wallet was stolen and his apartment keys were missing. Police noted the apartment did not appear ransacked.
McRae, a chartered accountant and comptroller with MCA Records Canada, died from massive blood loss as a result of stab wounds to the neck and chest. No weapon was found at the scene. He had been stabbed in the driveway and then staggered into the underground garage. Police were on the lookout for his 1974 Mercury Cougar.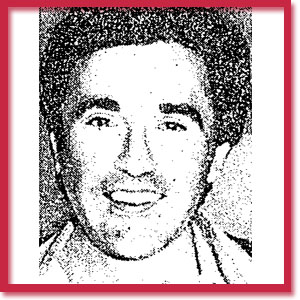 McRae's blood-splattered car was found just a day after his murder, parked outside the Catholic Children's Aid Society at 26 Maitland Street. Police would determine later that it was parked across the street from where the killer's ex-wife lived.
On September 20, police announced the arrest of Andrew Guy Ritchie, a twenty-three-year-old part-time laborer, in McRae's death. He was charged with first-degree murder.
Ritchie had dressed as a "drag hooker," strapped one knife to his leg and another to his hip, and went out looking for "homosexuals to slash up". Ritchie and McRae met on Yonge St., and went back to McRae's home. When Ritchie discovered there was no marijuana to smoke, McRae offered to take him back downtown. Ritchie stabbed McRae eight times in the upper torso as they were leaving the garage. McRae also had five defensive wounds to his hands. He was likely stabbed in the back first.
Ritchie had army training "in how to use knives and inflict pain," the court was told.
On December 20, 1982, Ritchie was found guilty of second-degree murder by a jury which sought "an extraordinarily harsh sentence. The jury was "badly divided" on the matter of parole eligibility: two recommended the minimum 10 years while 10 recommended the maximum 25 years. The finding of first-degree murder would have required a mandatory 25 year parole eligibility. The judge called the finding of second-degree murder "charitable."
He was sentenced to life in prison with no chance of parole for 18 years. Ritchie was described as "psychopathic and highly likely to commit crimes of violence when he finds himself on the street," said Justice John O'Driscoll, quoting from a psychiatric report before sentencing.
---
Murder Village Map
Vital Statistics

Name: Marlon John McRae
Age: 42
Gender: Male
Date of Death: March 1, 1981
Manner of Death: Stabbed
Location: 35 Wynford Heights Crescent
Suspect Name: Andrew Guy Ritchie
Conviction & Sentence: Second degree murder with no chance of parole for 18 years