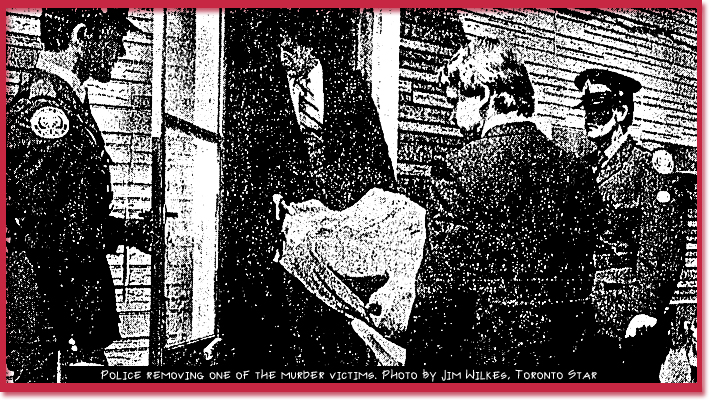 When Ottawa police stopped a vehicle for running an amber light, they had no idea they would arrest a triple-homicide suspect.
Twenty-six-year-old Joseph Norbert Perceval Courville handed over ownership papers when requested. When Courville could not account for having the car of another man, nor for the stereo and other items in the car, police became suspicious. The car was registered to Darryl Lyle Turner of 18 Virginia Avenue, Toronto. After he was taken in to custody, Ottawa police asked Toronto police to contact the car owner.
When police arrived at Turner's home on May 4, 1982, there was no answer. Police forced the door open and found the bodies of Turner, 45, Joseph Eli Isaac, 44 and Charles Roy Tanti, 27. The house had been ransacked. Isaac was found in the bedroom, and Turner and Tanti were found in the basement of the house. All men were partially clothed. It is believed they died some time on May 3.
Police said only Turner was gay, and that the other men were not, but rented rooms from him. Turner had rented the house since 1970.
Neighbours reported that the men were nighthawks and that people often arrived in the early morning hours. "There were always cabs pulling up at all hours of the morning and different people getting out. I thought they were bootlegging or dealing in dope, or something," said neighbour Joseph Gulyas.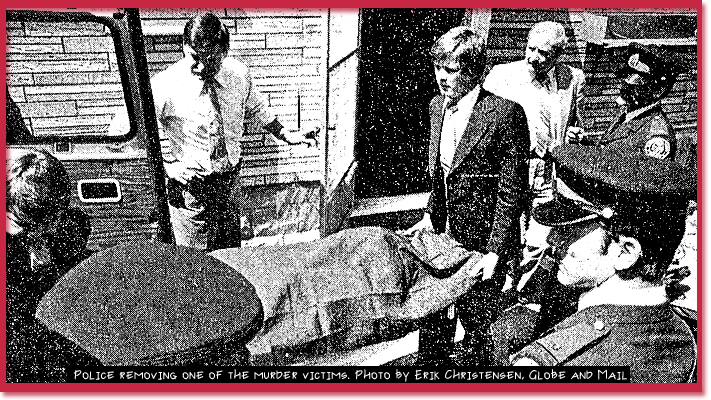 Another neighbour said the men often entertained male friends on a regular basis. "There were so many guys in and out of there it was hard to keep track of them," the neighbour told media. However, the men were generally considered polite, well-dressed and friendly .
Courville met Turner at a bar and went home with him in the hopes of getting money. "Faggots, they help you if you ask them," he said. Courville said he hated gay men and got angry when Turner made a pass at him. "Everything went crazy," he said.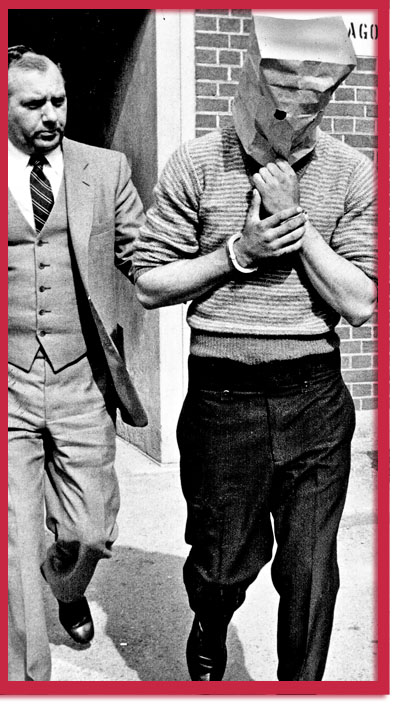 Courville attacked Turner and tied him up, then tied up Tanti, by tying their ankles and wrists to their necks, causing the bonds to tighten around their necks as they struggled to get free. When Isaac tried to intervene, he was stabbed nine times in the chest. Tanti and Turner died of suffocation, although Tanti had marks on his neck that indicated he was also strangled.
After his arrest, Courville admitted he did not even know the men's names, and said "I'm a loony." When placed in the back of a police cruiser, Courville spontaneously confessed, shouting, "I'm a murderer!"
Courville pleaded guilty to murdering all three men and was sentenced to life in prison.
On September 17, 1982, Chief Justice Gregory Evans ordered that Courville serve a minimum of 15 years before being eligible for parole.
---
Murder Village Map
Vital Statistics

Name: Darryl Lyle Turner
Age: 45
Gender: Male
Date of Death: May 3, 1982
Manner of Death: Suffocation by strangulation
Location: 18 Virginia Avenue
Suspect Name: Joseph Norbert Perceval Courville
Conviction & Sentence: Life sentence, no parole for 15 years