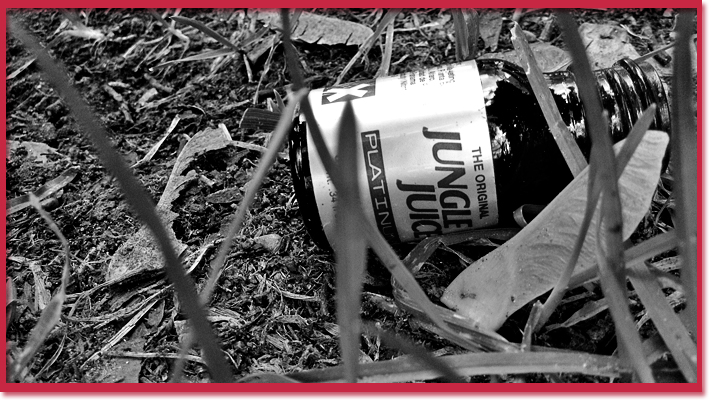 Kenneth Albert Jones was the perfect tenant, according to the superintendent of his 81 Charles Street East room. But on June 10, 1982, Jones was found lying naked in a pool of blood, suffering from multiple stab wounds in the neck and stomach. Jan Kubilinski, the superintendent of the rooming house, said she heard a commotion in Room 20, and found Jones when she opened the door.
Jones was a drug dealer into to S&M sex and poppers, and his murderer, Pierre Valley may have reacted "in a primitive way" to Jones's sexual advances. The bisexual Valley claimed he thought Jones was going to rape him, and so murdered him.
When police arrived, and found Valley in a fetal position huddled against the wall. He was arrested at the scene and taken away in handcuffs. Jones had a pillow over his groin and what was described as a "leather belt decorated with metal studs buckled around his genitals" (a cock ring). He had been stabbed eight times. Jones had material stuffed in his mouth and bruises on his arms and back.
They had met at a gay bar on Yonge St where Jones was selling $10 bags of marijuana, and had known each other previously but not had sexual relations. Valley said Jones got naked in the room and blocked his way when he tried to flee. Jones then attacked Valley and motioned that he was going toward a hunting knife in the kitchen. Valley said he beat him to the weapon.
Valley, 28, of no fixed address, pleaded not guilty to the second-degree murder of Jones, 27, at the June 1984 trial.
Evidence indicates Jones had left Valley alone in the apartment before the attack. The Crown said Valley had intended to rob Jones, and killed him when Jones resisted. Valley had taken $348 from Jones' jeans.
On January 19, 1984, the jury deliberated five hours before returning a guilty verdict on second degree murder charges against Valley. "Your coming to Toronto (from rural Quebec) started you on a downward trend," Justice Douglas Carruthers told Valley during the sentencing hearing.
Valley was sentenced to life in prison with no chance of parole for 10 years.
On the grounds that the judge did not allow the defense to present admissible evidence, Valley appealed the sentence and won a new trial. He was released on bail in February 1986 pending the new trial. While on bail, Valley upgraded his education from Grade 6 to Grade 11, with some subjects going up to Grade 12.
On July 11, 1986, Valley pleaded guilty to manslaughter and was sentenced to 12 months, on top of the 25 he had already served for a total of 37 months.
---
Murder Village Map
Vital Statistics

Name: Kenneth Albert Jones
Age: 27
Gender: Male
Date of Death: June 10, 1982
Manner of Death: Stabbed
Location: 81 Charles St. East
Suspect Name: Pierre Valley
Conviction & Sentence: Second degree murder, life in prison with no chance of parole for 10 years. Appealed, pleaded guilty to manslaughter and served a total of 37 months in prison.