On March 2, 1987, police received a call for help at Northcote Avenue. They arrived to find Lisa Janet Black (aka Leo James Black), dying. Twenty-three-year-old Black died in hospital just two hours later of head injuries.
Black also worked as a prostitute in Parkdale. She had contacted police just hours before being killed, saying a "john" had robbed her and stolen her money and identification.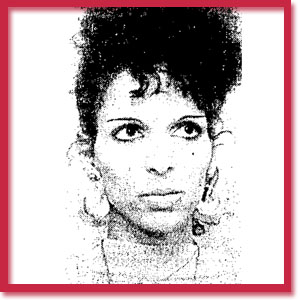 It took police four months to arrest Synthia Anne Kavanagh (aka Richard Chaperon), 25, of St. Patrick Street. She was charged with first-degree murder on July 31, 1987. Police also arrested Brian Thomas Inch, 35, of Eastern Avenue on August 28, 1987.
Kavanagh and Black were roommates, both working in the Parkdale area. During interviews with homicide detectives, Kavanagh said she murdered Black with a hammer and a knife. She built up her courage to commit the murder by drinking beer and taking tranquilizers with Inch before eventually hitting her in the head repeatedly with a hammer and plunging a knife into her eye. Kavanagh blamed an unnamed person who put a .38 gun in her mouth and told her to retrieve $700,000 in cocaine and jewellery stolen by Black. She was told "either you get that back or you kill (Black)", and Kavanagh decided it was easier to kill her friend.
Toronto police said that until her spontaneous video-taped confession, Kavanagh was considered a witness and not a suspect. Inch was in the apartment and was treated as a witness after pleading guilty to manslaughter.
Witness Crystal Anderson, Inch's lover, told homicide investigators Black was killed for informing on Anderson and Kavanagh implicating them in a robbery. Charges were dropped when Black failed to show up for court. Anderson's taped interview was played in court, saying Inch was an active participant in the murder and stabbed Black in the heart. Anderson was in prison for burglary and possession of stolen property when she testified, and said that she was now in danger because she was a "rat."
Inch refused to testify at Kavanagh's trial, and had already been sentenced to seven years. Kavanagh recanted her confession during the trial, saying another person killed Black while she waited in the kitchen. She maintained her innocence even after the trial.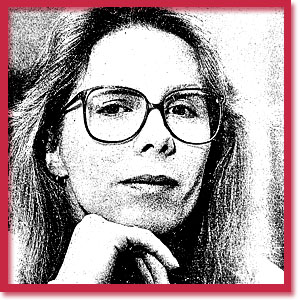 Kavanagh was found guilty of second-degree murder in May, 1989, and sentenced to life in prison with no parole for 15 years. Although the trial judge recommended a women's prison, Corrections Canada placed her in a men's penitentiary.
Kavanagh filed a human rights complaint arguing the Canadian government had a responsibility to provide adequate medical care including sex reassignment surgery. She won the case.
Kavanagh appealed her placement in a men's penitentiary and was successfully placed in a women's correctional facility after gender-reassignment surgery in 2000. She was eventually reassigned to a maximum security prison facility for women after "trashing" a room.
---
Murder Village Map
Vital Statistics

Name: Lisa Janet Black (aka Leo James Black)
Age: 23
Gender: Female
Date of Death: March 2, 1987
Manner of Death: Stabbing and blunt force trauma
Location: Northcote Avenue
Suspect Name: Synthia Anne Kavanagh (aka Richard Chaperon) and Brian Thomas Inch
Conviction & Sentence: Inch: Manslaughter and 7 years; Kavanagh: second-degree murder with life and no chance of parole for 15 years