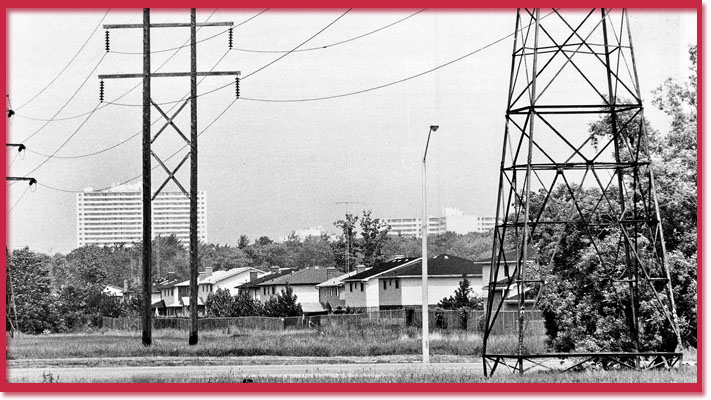 Charles Albert Lizotte's body was seen being tossed out a speeding U-Haul truck on October 4, 1988. The dumping of the 30-year-old man, who lived on Shuter Street, was seen by a 9-year-old boy playing in an Ontario Hydro right-of-way in Pickering. Lizotte had been shoved into a sleeping bag thrown to the side of the road. He had been beaten and strangled.
In less than a week, police arrested Yves Joseph LeClerc, 29. Through his lawyer, LeClerc admitted responsibility, but pleaded not guilty to second-degree murder.
LeClerc and Lizotte had been involved in a dispute on September 30, 1988, in the home of Claude Gobell, on Trefann Street. LeClerc, a French Canadian, said he killed Lizotte because of his obnoxious behaviour and derogatory comments toward the French Canadian, telling Inspector Leo Campbell, "Look, I killed the guy… He was being an asshole so I killed him."
LeClerc, a drug dealer, invited Lizotte to his home, which was next door to the party, to smoke marijuana and drink beer. LeClerc said he was pushed to the floor by Lizotte and kicked in the stomach. LeClerc said Lizotte then turned his back on him, giving him time to get to his feet.
He attacked Lizotte after the man threatened to sexually assault him. Lizotte was knocked to the floor and LeClerc grabbed a barbell and placed the shaft across Lizotte's neck. He then knelt on each end of the shaft. LeClerc then grabbed a nearby piece of wire and twisted it around Lizotte's neck. LeClerc would later tell a friend that Lizotte grimaced and tried to break free, but was unsuccessful.
Just two days prior to the murder of Lizotte, LeClerc stole $275 and set fire to a Queen Street East house, causing almost $50,000 in damages. LeClerc was arrested and charged with Lizotte's murder before going to trial on the arson charge.
On October 1, 1988, LeClerc's friend Tony Ruscito dropped by the home before going to work, and LeClerc showed Ruscito the dead body hidden under the bed.
Lizotte's arms were tied and he was wrapped in a sleeping bag. His body was dragged down some narrow stairs but slipped a few times on the way down before being hidden behind a hot water tank. Four days later, when the decomposing body "stunk up the house," a friend named Pickles, whose bed was by a vent in a room over the body, rented a van to dispose of the corpse. He said by this time, most people in the neighbourhood knew about the dead man.
LeClerc said the other men at the house had nothing to do with the killing, but did help dispose of the body. Pickles, LeClerc and two other men moved the body into LeClerc's rom and then out a window to a rented U-Haul . LeClerc and Pickles then drove to Pickering to dump the body, and returned home to drink.
LeClerc was found guilty of second-degree murder and was given a life sentence. "I do not believe this. I am not guilty of second-degree murder. I did not mean it," LeClerc said after the jury returned their verdict. They had deliberated less than three hours. LeClerc would be eligible for parole after 10 years.
---
Murder Village Map
Vital Statistics

Name: Charles Albert Lizotte
Age: 30
Gender: Male
Date of Death: September 30, 1988
Manner of Death: Strangled, beaten
Location: Trefann Street
Suspect Name: Yves Joseph LeClerc
Conviction & Sentence: Second-degree murder, life in prison with no chance of parole for 10 years