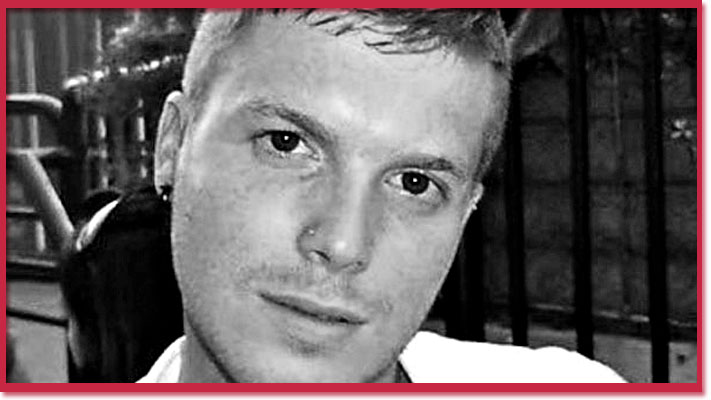 Christopher John Andrew Skinner was 27 when he was purposefully struck and killed by an SUV on October 28, 2009. He was killed in Toronto's Entertainment District at Adelaide St. East and Victoria Street and police immediately began searching for CCTV and security video footage from businesses in the area.
He was engaged and planning to go to law school. In the early morning hours, Skinner got into an argument with a group of men when they knocked him to the ground, got into their black SUV, and ran over him with both the front and rear wheels. Homicide detective Stacy Gallant said "I've never seen one quite like this in my tenure at the homicide squad… It's a very cowardly act." Police released video footage of the SUV suspected of being the weapon of death.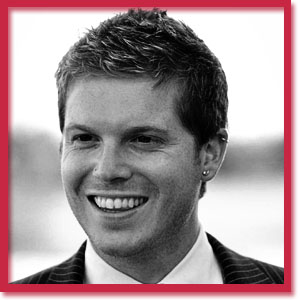 Skinner had been trying to hail a cab and, at some point, asked the SUV driver for a ride. When he refused, Skinner hit the vehicle window. Four years would pass before an arrest was made. None of the people in the vehicle came forward with information until 2013, when a Vancouver woman, an ex-girlfriend, called in a tip.
Police wire-tapped the suspect for 35 days and was heard planning to destroy cellphone records, how to avoid prosecution, and intimidating others in the car.
Agustin Caruso, 23 but 19 at the time of the murder, was arrested on November 6, 2013 and charged with second-degree murder. Caruso was the driver of the SUV carrying four men and two women inside when they ran over Skinner.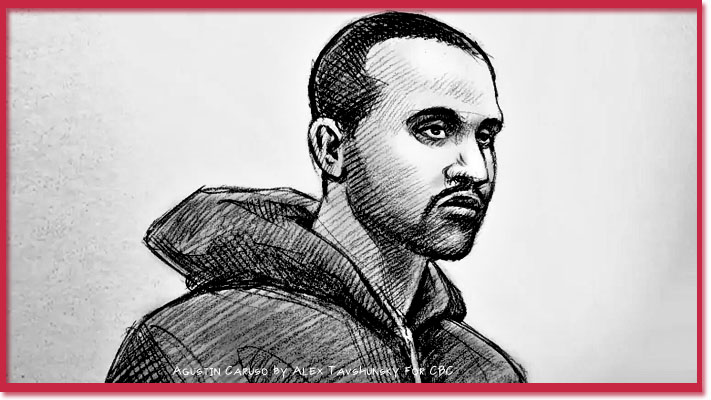 Det. Gallant said Skinner was killed because of the minor interaction of his touching the vehicle, not because he was gay. Police announced on November 15, 2013, they had also arrested Anthony Samuel, 24, who was charged with conspiracy to commit an indictable offense of aggravated assault and obstructing police; Nicholas Swaby, 23, who was charged with assault causing bodily harm; and Jamaal Phillips Bond, 23, who was charged with assault causing bodily harm and obstructing police.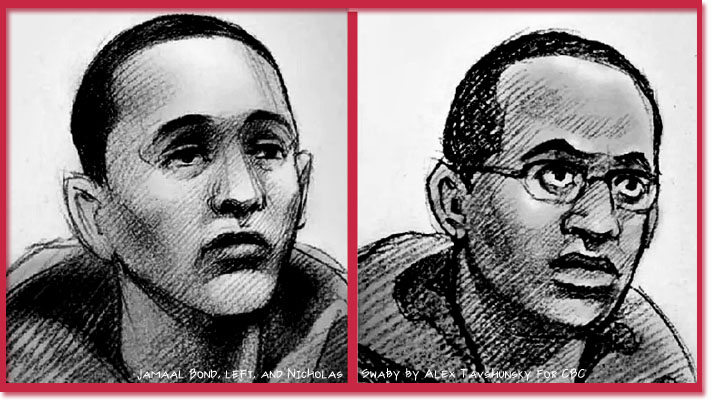 Caruso was drunk and high on cocaine at the time of the murder, and said he did not intend to run over Skinner. He pleaded guilty to manslaughter and was sentenced to eight and a half years.
---
Murder Village Map
Vital Statistics

Name: Christopher John Andrew Skinner
Age: 27
Gender: Male
Date of Death: October 28, 2009
Manner of Death: Vehicular
Location: Adelaide St E & Victoria St
Suspect Name: Agustin Caruso
Conviction & Sentence: Manslaughter, sentenced to eight and a half years