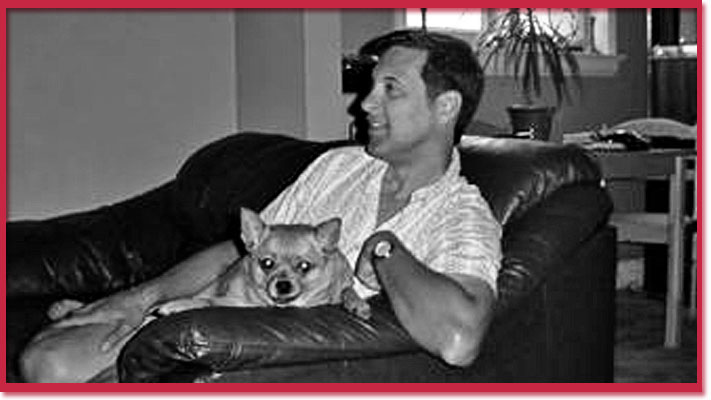 The body of Allan Lanteigne, 49, was found still dressed in his coat, face down in the front foyer of his home on March 3, 2011 just before 3:30p.m. He had been beaten to death.
Lanteigne was a caterer and an accounting clerk at the University of Toronto and, when he did not show up for work, a friend went to his home at 934 Ossington Avenue and, upon finding the body, called police. There were no signs of forced entry.
Lanteigne was married to but separated from Demitry Papasitiriou, 32. Police confirmed Papasitiriou, was in Switzerland studying for his doctorate in law at the time of Lanteigne's death.
On November 2, 2012, police arrested Papasitiriou and charged him with first-degree murder. A warrant was issued for "business associate" Mladen "Michael" Ivezic, 52, for first-degree murder. The murder was labelled by police as a "domestic homicide." Police would later say he and Papasitiriou were lovers and planned the murder together.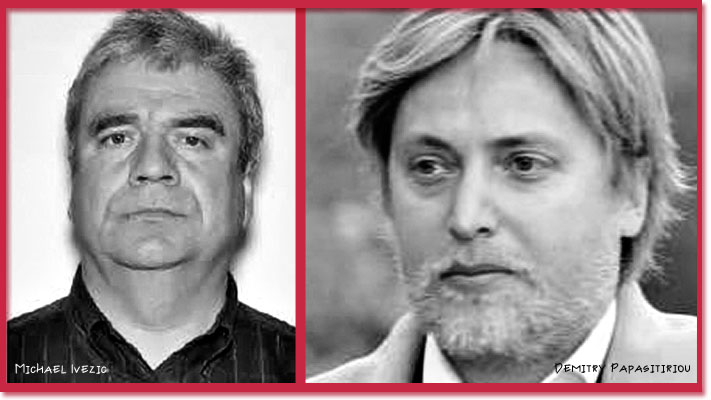 Prior to their arrests but after Laneigne's death, Papasitiriou and Ivezic launched proceedings to collect on Lanteigne's $2million life insurance policy, the money in his estate, funds from the sale of the house Papasitiriou owned (Lanteigne was not an owner) and to seek other financial gain from Lanteigne's death. Before collecting, Papasitiriou was arrested.
The house on Ossington sold for $900,000, but Papasitiriou was in jail. Superior Court Justice Susan Greer ordered Papasitiriou's portion of the proceeds frozen pending a future ruling, while his aunt and uncle, who co-owned the house, got their portions.
Following a three-week preliminary trial for both accused, on September 10, 2014, Ontario Court Justice Shaun Nakatsuru threw out all charges against Papasitiriou, stating "the evidence cannot reasonably support a finding of guilt."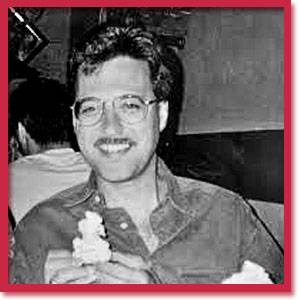 However, the Crown sought to overturn the rare decision to dismiss charges of murder against Papasitiriou in October, 2014, by suggesting Justice Nakatsuru exceeded his authority by failing to consider the evidence as a whole. However, Ontario's Attorney General issued a "preferred indictment", and ordered the charges against Papasitiriou reinstated. He was re-arrested on October 29.
Six years after Lanteigne's murder, the case had yet to go to trial. During this time, Ivezic was in jail awaiting trial and Papasitiriou, who by 2017 was referred to by media as Papasitiriou-Lanteigne, was out on bail. They went to trial on November 27, 2017.
The Crown presented evidence of an affair between Papasitiriou and Ivezic in the form of sexually charged emails, alleging the affair started in 2009.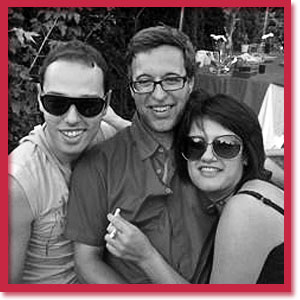 Just a month after the trial started, Ivezic fired his well-known defense lawyer, Marcy Segal, and chose to represent himself. He requested the right to cross-examine a police witness regarding Lanteigne's lifestyle, alleging his fetish for diaper porn and promiscuous sex life put him at risk of murder by someone else.
During the trial, Ivezic had his jailhouse computer and internet privileges cancelled after it was discovered he was looking at porn sites and had a Facebook account. Although he had been using the computer to prepare his case, he was also contacting journalists about his theories of police wrongdoing and how his DNA had been planted.
Papasitiriou did not testify, even though prosecutors said Lanteigne was lured to his home through emails from Papasotiriou, including this critical one at 8 a.m.: "Hi Allan, Just call me when you get home. There is a 7-hour time difference, so please don't call me 7 in the evening your time as it will be 2 a.m. here… don't dilly dally on your way home buying shoes and shirts and crystal balls."
Prosecutors had convinced the jury that Papasotiriou-Lanteigne, while in Greece, orchestrated the murder by having Ivezic lie in wait until Lanteigne arrived home from his University of Toronto accounting job on March 2, 2011.
On June 7, 2018, Demitry Papasotiriou-Lanteigne, now 38, and his lover, Michael Ivezic, now 57, were found guilty of first-degree murder and sentenced to life in prison with no chance of parole for 25 years.
---
Murder Village Map
Vital Statistics

Name: Allan Lanteigne
Age: 49
Gender: Male
Date of Death: March 2, 2011
Manner of Death: Blunt Force Trauma
Location: 934 Ossington Avenue
Suspect Name: Demitry Papasitiriou (Papasitiriou-Lanteigne) and Mladen "Michael" Ivezic
Conviction & Sentence: first-degree murder, life in prison with no chance of parole for 25 years