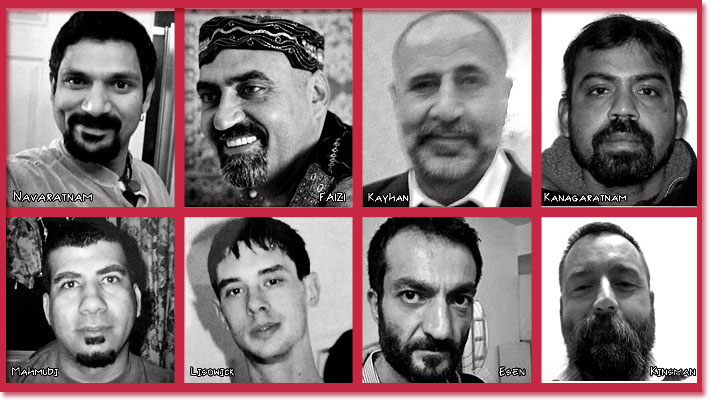 Toronto police had a photograph of a dead man's face, and parts of his body, before they had his name. Alleged serial killer Bruce McArthur, who is already facing seven counts of first-degree murder, is rumoured to have taken photographs of his victims in various poses up to and including the "death pose". Parts of the man were found in planters, along with body parts of other victims, at 53 Mallory Crescent where McArthur, a landscaper, was storing equipment.
On March 5, and again on April 9, 2018 police released a "cleaned up" version of one of the dead men's faces, in the hopes that someone in the community could identify him.
LGBTQ community leader Nicki Ward assisted police by using her graphic design skills and Photoshop to create a photograph that was more realistic and "alive", based on the one police had issued, in the hopes that it would assist in the dead man's identification.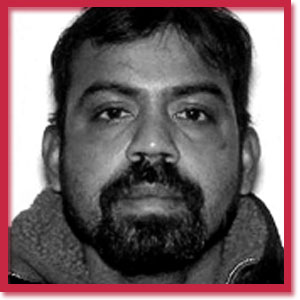 On April 12, police announced they had confirmed the mystery man's identity with the help of an unnamed international agency. Kirushna Kumar Kanagaratnam, 37, had never been reported as missing by his Sri Lankan family because as a refugee claimant, his family thought he had purposefully disappeared when his refugee claim was denied. Kanagaratnam was one allegedly of many of McArthur's victims who are of South Asian and Middle Eastern descent, and are from vulnerable communities.
Kanagaratnam was one of almost 500 Sri Lankan asylum seekers on the MV Sun Sea who in 2010 claimed refugee status in Canada based on the ongoing fight between the Sri Lankan government and Tamil fighters called the Tamil Tigers, a terrorist group. However, many of the men who came to British Columbia via cargo ship were suspected of being terrorists, and detained. Everyone including Kanagaratnam was detained while their identifications were verified. A poll at the time indicated about 60% of Canadians wanted the refugees sent back to Sri Lanka.
Kanagaratnam stopped contacting his family in late August 2015, and police believe it was between September 3 and December 14, 2015 that McArthur killed Kanagaratnam. His family never reported him missing to either Sri Lankan or Toronto authorities for fear it would result in his deportation, however they did use Facebook to try to reach out to him.
Unlike McArthur's other victims, as of April 2018, police have no direct link from Kanagaratnam to the Gay Village and is not known at this time to be LGBT+. Det. Sgt. Hank Idsinga, who is overseeing the McArthur investigation, raised concerns that Kanagaratnam does not fit the profile currently known about the victims. "This does create basically a wide open net," he said.
The National Post newspaper reported on April 16 that, "according to source close to the investigation, [McArthur]changed his pattern when it came to targeting potential victims after being interviewed as a witness in the disappearance of Skandaraj Navaratnam… [and he] began to target men whom he had no links to and who fewer people would notice missing."
However, the Toronto Star reported on April 20 that "Some members of the Tamil community say he may have been living on the streets surrounding the Church and Wellesley community. There is also speculation that Kanagaratnam could have encountered McArthur through one of his odd jobs, possibly a landscaping gig."
Information regarding the relationship of Kanagaratnam and McArthur will be sorted out as the trial continues.
February 2019 Update: Bruce McArthur pleaded guilty to 8 counts of murder, for:
He was sentenced to life in prison with no chance of parole for 25 years. Please see our post on What is a "Life Sentence" in Canada for an explanation on the complexity of murder sentences in Canada.
---
Murder Village Map
Vital Statistics

Name: Kirushna Kumar Kanagaratnam
Age: 37
Gender: Male
Date of Death: Between Sep 3 and Dec 14, 2015
Manner of Death: unknown
Location: unknown
Suspect Name: Bruce McArthur
Conviction & Sentence: Life in prison, with no chance of parole for 25 years