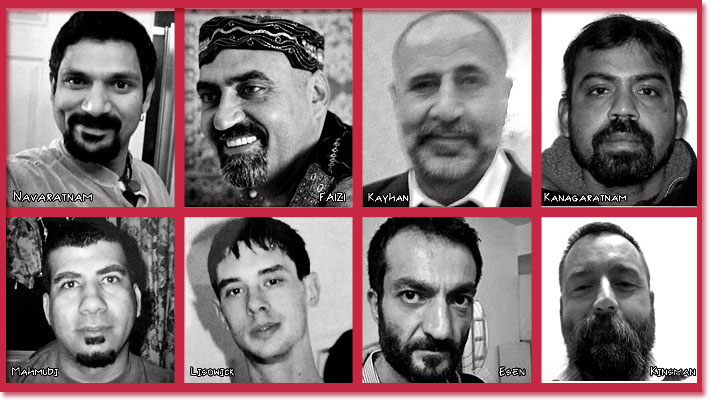 On April 14, 2017, Selim Esen, 44, disappeared in the area of Bloor St. East and Ted Rogers Way, on the outskirts of the Toronto Gay Village. His disappearance would be tied 10 weeks later to that of Andrew Kinsman. Selim Esen, who arrived from Turkey just a few years before his murder.
Police said both men were active on social media dating apps, and concern grew in the gay community of a serial killer.
On January 18, 2018, police announced they had made an arrest in Esen's murder. Bruce McArthur, 66, of Toronto, was arrested on Thursday morning after uncovering new evidence on Wednesday. Police had been investigating McArthur for about two months, but only found enough evidence for an arrest recently.
He has been charged with eight counts of first-degree murder. Police have evidence there are other bodies.
Police have conducted extensive forensic searches and found the dismembered, skeletal remains of three unidentified people in planters at 53 Mallory Crescent, where an older couple allowed McArthur to keep some of his landscaping equipment. Police are using fingerprints, dental records and DNA analysis to identify the remains.
February 2019 Update: Bruce McArthur pleaded guilty to 8 counts of murder, for:
He was sentenced to life in prison with no chance of parole for 25 years. Please see our post on What is a "Life Sentence" in Canada for an explanation on the complexity of murder sentences in Canada.
---
Murder Village Map
Vital Statistics

Name: Selim Esen
Age: 44
Gender: Male
Date of Death: April 14, 2017 (estimate)
Manner of Death: unknown at this time
Location: unknown at this time
Suspect Name: Bruce McArthur
Conviction & Sentence: Life in prison, with no chance of parole for 25 years