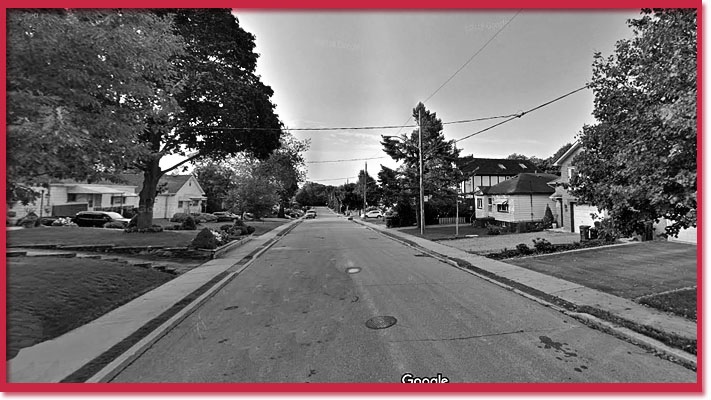 Apparently, fifty-five-year-old Dennis McDonald inspired such terror in his killer, he was stabbed 10 times. In the back. Then he bled to death. The killer, 19-year-old Guy Simon, was "absolutely thrilled" when he was acquitted of the murder.
On December 18, 1989, moving company owner McDonald was attacked by Simon, who was 17 at the time. As a young offender, he could not be named in the press. However, the Crown successfully petitioned to have Simon tried as an adult. McDonald was able to call police for help after the attack, but was dead on arrival at the hospital.
Simon was arrested and charged with first-degree murder, but was committed to trial on second-degree murder.
Simon testified that he had worked for McDonald and visited McDonald at his Thatcher Avenue home to pick up his paycheque. Simon and McDonald had a drink and McDonald grabbed Simon by the crotch.
Simon pushed McDonald away but Simon said McDonald pulled a machete out from under his bed. Simon then pulled out his own knife and repeatedly stabbed McDonald in the back and chest in self-defence, he said during trial. Simon called 911 the next day and told police he wanted to turn himself in.
The jury took less than two hours to find Simon not guilty on February 22, 1992.
---
Murder Village Map
Vital Statistics

Name: Dennis McDonald
Age: 55
Gender: Male
Date of Death: December 18, 1989
Manner of Death: Stabbed
Location: Thatcher Avenue
Suspect Name: Guy Simon
Conviction & Sentence: acquitted