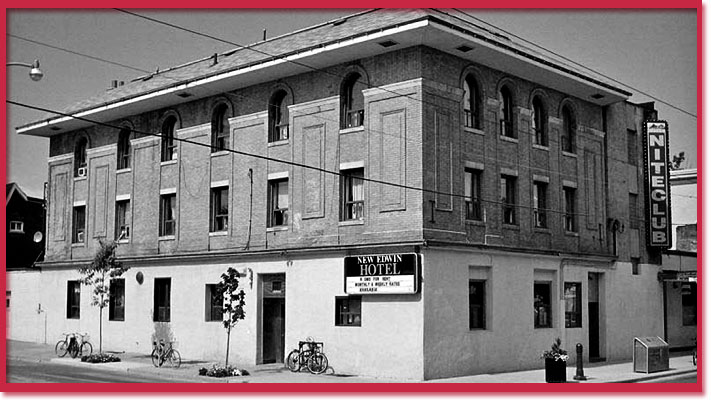 In 1957, when 43-year-old Cecil Burns lived at the Edwin Hotel at 650 Queen Street East, it was a little seedy and rundown, with a nightclub on the first floor and a rough clientele.
Burns, a professional chef, had the misfortune of meeting Wayne Ronald Mullen, 20, and inviting him back to his hotel room on February 18, 1957. When Burns came onto Mullen, Mullen hit him multiple times with a whiskey bottle to "repulse his sexual advances" and then fled the scene. Burns was found partially clothed on the blood-soaked bed, dead from a fractured skull and injuries to the brain.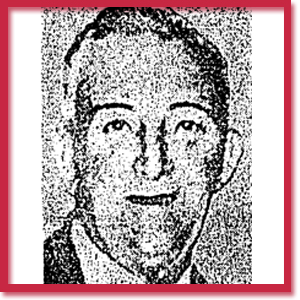 Two days later, when Burns' was missing from work, his coworkers called the hotel front desk and asked them to check on his whereabouts. A chambermaid was sent and upon opening the door, found Burns' dead body.
Just five hours after Burns was discovered, and after seeing press coverage saying Burns was dead, Mullen walked into the police station, accompanied by his uncle, and turned himself in. "I guess I'm the man you're looking for… for that Burns thing down at the hotel," Mullen told police.
Almost three months later, the two day trial before Supreme Court Justice Gale began. Mullen admitted hitting Burns "once or twice" on the head, but he was found not guilty on the charge of capital murder and acquitted.
---
Vital Statistics

Name: Cecil Fred Burns
Age: 43
Gender: Male
Date of Death: February 18, 1957
Manner of Death: Blunt force trauma
Location: Edwin Hotel, Queen St. East
Suspect Name: Wayne Ronald Mullen
Conviction & Sentence: acquitted