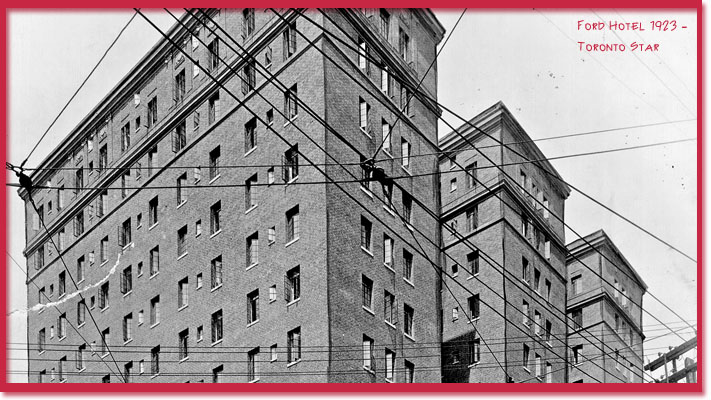 Alexander Bakalis was 40 years old when he met Joseph Normandin, 20, at the Ford Hotel's cocktail lounge on May 3, 1960. They each drank seven or eight bottles of beer, according to waiter John Markovitch. Bakalis, a clothing salesman, was found May 4 stabbed to death in his basement apartment on Farnham Avenue. He had 10 knife wounds in his back from a butcher knife.
Normandin was arrested immediately and charged with murder. His trail was held September 20-21, 1960, where he pleaded guilty to manslaughter. Normandin said in court he knew Bakalis was gay and had wanted money from him. A psychiatrist described Normandin as pathological, with a desire to kill but with counselling was not beyond saving.
During the trial, the victim was described as "a homosexual, a class of man whose victims were generally boys [young men]. Bakalis had "perverted many boys," until meeting up with Normandin, said defence lawyer Garry Braund.
He was sentenced to life in prison. "The sentence must act as a deterrent to others and as a protection to the public. Everybody should know they can't take the law into their own hands," said Justice F. H. Barlow.
---
Murder Village Map
Vital Statistics

Name: Alexander Bakalis
Age: 40
Gender: Male
Date of Death: May 3, 1960
Manner of Death: Stabbed
Location: Farnham Avenue
Suspect Name: Joseph Normandin
Conviction & Sentence: Manslaughter, life in prison with no chance of parole