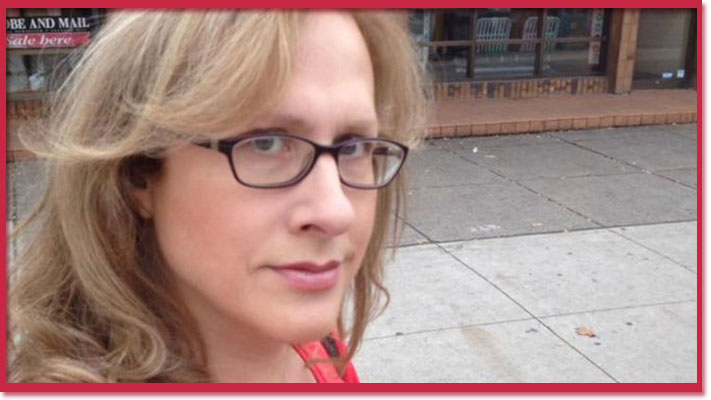 Julie Berman was an internationally known trans rights activist living in Toronto. Fifty-one-year-old Berman was found in her Brunswick Avenue and Harbord Street area home on Sunday, December 22, 2019. Police had been called to the scene, where they found her suffering from "significant" face and head injuries. She was pronounced dead in hospital.
Berman had been attacked by 29-year-old Colin Harnack, also of Toronto. He was arrested at the scene. Toronto police have charged him with second-degree murder. Berman had invited Harnack into her home, when he attacked her. Harnack is not a known member of the Gay community in Toronto. It appears the two met that day.
Community response to the news of Berman's murder was quick. Pride Toronto tweeted out the news. Susan Gupta, an organizer with The 519, a community centre located in the heart of the Gay Village where Berman volunteered, said "We're remembering her with respect and dignity."
Berman had previously served on The 519's organizing committee for the Transgender Day of Remembrance, an international day memorializing transgender people murdered in transphobic attacks. Over her 30 years working with the 519, Berman was active as an advocate and educational worker.
Her death was recognized not only in Toronto, but throughout North America, with articles from CNN, People and The Advocate.
Harnack's social media accounts indicate he was left-wing, and supportive of trans and queer rights. He was critical of colonialism in many posts.
Police have not released a motive, and generally are not commenting about the case has not been before the courts.
---
Murder Village Map
Vital Statistics

Name: Julie Berman
Age: 51
Gender: Female
Date of Death: December 22, 2019
Manner of Death: Blunt Force
Location: Brunswick Avenue and Harbord Street area
Suspect Name: Colin Harnack
Conviction & Sentence: ongoing